The Real Reason Why Bali Real Estate is a Good Long-Term Investment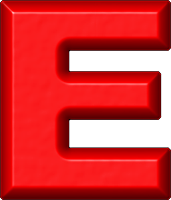 Despite the title, my focus in this short article is property in the south end of the island, where most of the tourist and expat activity is centered.
If you look on a map at the location of Ngurah Rai International Airport in Bali, you will see that it sits on a narrow strip of land, essentially where the island's east coast angles into its southwest coast. As you might expect, most of the tourism and tourist infrastructure exists fairly close to the airport, especially since the very pleasant beach that starts in Kuta and runs up through Legian, Seminyak and points beyond, begins just a mile or so north of the runway.
However since the island is very narrow in this area, development cannot expand to the east or the west because of the ocean, and so has tended to move almost reluctantly northward, while staying as close as possible to the coastline. The simple tendency of people (westerners at least, apparently) to want to remain close to the beach while staying convenient to the airport as well, creates opportunities for you if you want to be a property owner in Bali. In a word, you are at an advantage if you can buy, say, within 10 km/6 miles of the airport and within half a km/500 yards from the beach. The point is that because of the shape of the island, the scarcity of land so close to the airport as well as a limited amount of livable coastline will work to your advantage, as an owner.
There is an additional constraint that is in your favor, and that is the building height limitation that exists in Bali. Originally the idea was that no building could be taller than a palm tree. That standard has certainly been 'de-emphasized', if recent property development is any indication, as five and six story buildings are not uncommon now on the island's south end, and more are being built in 2010. However, it seems unlikely that increasing the supply of hotel rooms and condos/apartments in the form of highrises à la Honolulu, Hong Kong or Singapore will be accomplished in Bali by building upwards from here, at least not anytime soon. Add this to the natural scarcity of beach land as well as the very limited amount of land within my arbitrary 10 km radius of the airport, and you have a recipe for some appreciation long-term.
All this is just one man's opinion, and (full disclosure) I have owned a small place since 2005, so I'm probably biased. Hey by the way, why not come and take a look for yourself?